Does My Attic Insulation Need to be Removed?
Posted in Attic Insulation, on August 01, 2020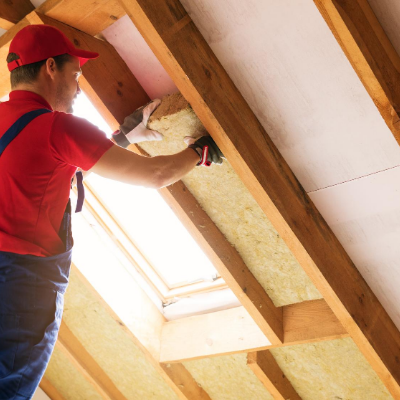 In most residential homes, attic insulation can deteriorate over the years, eventually requiring full removal and replacement. Homeowners considering upgrades to their home insulation in Toronto will attain the best long-term outcomes when working with a professional.
The fact is, attic insulation doesn't always require removal, but with an in-depth attic inspection, a professional can quickly determine deficiencies and performance issues. Today, it's also vital to identify any energy efficiency issues related to existing insulation material.
Because every attic is different, the reasons for insulation removal will be different. A thorough and complete job requires specialized equipment and special methods to ensure the safest and cleanest insulation removal. But first, you need to determine whether your attic insulation needs to be removed. Here are a few reasons for insulation removal.
Existing Insulation May Be Contaminated
Whether it's from rodents or insects, attic insulation can be contaminated after years of neglect. As a result, the insulation material slowly loses valuable R-Value and performance is lacking in winter and summer. In some cases, water damage may have created an environment for mold to grow, with no other option than removal and remediation.
Asbestos Found In Old Insulation Material
In older homes, it's not unusual to find attic insulation made from asbestos-type materials. This is not a good situation because asbestos fibres can be potentially dangerous. In terms of removal, a qualified professional must be contracted to ensure safe and effective disposal. This is the type of insulation removal that must put safety as a high priority.
Installing New Insulation Over Old Material
In some cases, new insulation material can be effectively installed over old material. This is best determined by an assessment of the existing materials. A professional can quite easily determine whether this is possible or if complete insulation removal is required. No doubt, waterlogged or contaminated insulation material should not be left in place.
When Removing Home Insulation In Toronto
Whatever the reason for removing insulation, it's important to do the work right from the start. In addition to effective removal and disposal, there may also be a need for repairs and/or retrofits. In particular, air sealing might be needed prior to installing new insulation. As well, for a complete "system" professionals would also upgrade air ventilation.
For the average homeowner, the most important thing with insulation removal is NOT to choose a DIY approach (regardless of the money savings). For one thing, the health risks are not worth it, but more than that, the results of a DIY job rarely match the high standards of the professionals.
For Home Insulation in Toronto Trust The Professionals At Four Seasons Insulation
Homeowners thinking of removing home insulation in Toronto would be wise to have their attic inspected and assessed as a first step. At Four Seasons Insulation, our in-house experts will determine if removal is necessary, and which upgrades and retrofits will deliver results.
Find out more about our products and services by calling 416-727-4181 or contact us online. Arranging for a comprehensive attic assessment is the best way to get things started – with a quality approach to products and installations.