4 Things to Expect From A Mold Inspection
Posted in Mold Inspection, on August 05, 2020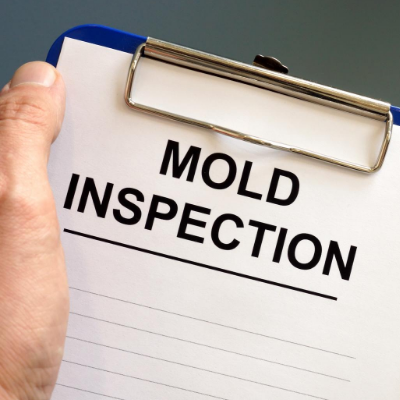 In a residential home, discovering a mold infestation can be one of the worst experiences. In terms of a remedy, the best place to start is with an inspection. Homeowners searching for mold inspection in Mississauga would do well to hire a professional to manage the entire process.
Mold can be tricky – so it's important to professionally assess the outbreak and determine the origin and scope of the infestation. While most molds aren't dangerous to humans, it's still vital to test the mold and to determine the species, particularly if there are any potential health risks.
What to Expect From Professional Mold Inspection and Mold Testing
When it comes to mold inspection, mold testing and mold removal in Mississauga, professionals understand the ins and outs. They know how to identify a mold strain – they know how to pinpoint the source of the mold – and they know how to test samples for possible health dangers. To be sure, a mold infestation should be left to the experts. This should not be considered a do-it-yourself project.
1. A Professional Approach Is Required
For homeowners who notice signs of mold, or suspect the presence of mold, it's best to seek the services of a professional. While it's true that most molds aren't toxic, an outbreak should be assessed fully and effectively eliminated. The key, of course, is to pinpoint the specific cause of the mold and remediate the physical conditions ( poor attic insulation, no ventilation, moisture, condensation, etc..)
2. Deciding on the Type of Remediation
Once inspection and testing have confirmed a mold outbreak, some form of remediation would be required. The scope of remediation depends on the extent of the mold outbreak and any toxicity. The bottom line is to fully eliminate every trace of mold (and spores). However, when mold has caused structural damage, there often a need for some substantial repairs and retrofits.
3. Mold Inspection and Testing Process
Professional inspectors employ various methods to comprehensively assess a mold infestation – from visual inspection, to surface sampling, to air sampling. Water intrusion is examined; possible water leaks are inspected, and moisture accumulation is checked. The main objective is to find the source of the mold infestation, so as to remedy the conditions that promoted growth.
4. Hiring a Professional Mold Inspector
For mold inspection in Mississauga, it's important to hire a firm that specializes in mold – with a team of technicians who are certified and experienced. The ideal would be a firm that does it all, from inspection to testing, to removal. With professionals, homeowners can be sure of the quality, with all work done according to established industry standards and mold remediation protocols.
For Professional Inspection and Mold Testing in Mississauga, Trust The Team at Four Seasons
In Mississauga and throughout the Greater Toronto Area, Four Seasons Insulation provides a comprehensive approach to mold remediation. We fully inspect the affected area, we can provide accurate mold testing, and we will remove all traces of mold.
Homeowners requiring mold inspection and mold testing in Mississauga are assured of the best long-term results with Four Seasons Insulation. Find out more about our services by calling 416-727-4181 or contact us online.