Mold Removal in Toronto
Mold occurs naturally, so it's not uncommon to have small outbreaks in the washroom, kitchen, or the laundry room. However, major mold outbreaks are most often found throughout the roof and attic.
Mold thrives in a high moisture environment, making the roof and attic perfect. New home or old, a mold infiltration can spread quickly, and because the attic is out of sight, detection can be difficult.
Homeowners who need mold removal in Toronto would do well with hiring a professional. This should not be a DIY project – removal and remediation are best left to the professionals who have the experience.
In a worst-case, mold can create spores that float around and create new mold colonies. Homeowners who suspect a mold infiltration should seek out a mold professional to perform a mold inspection in Toronto and then begin the process of mold removal and remediation.
For Mold Remediation in Toronto a Professional Approach is Required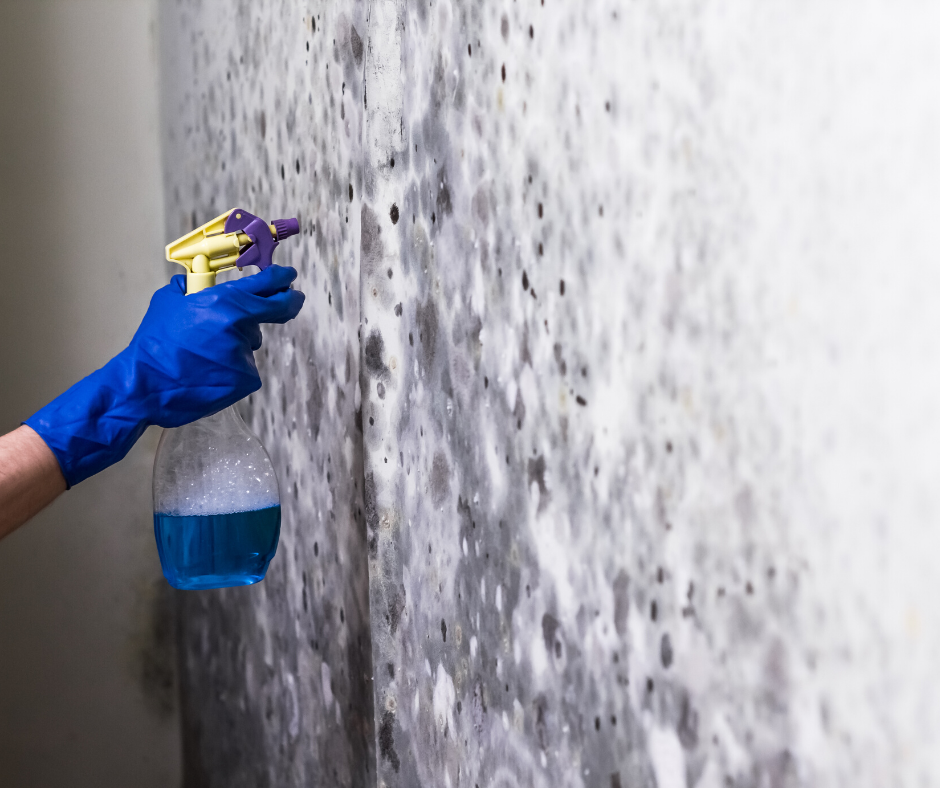 Homeowners considering mold removal in Toronto should begin with a professional inspection in order to determine the source and cause of the mold. Here, it's important to identify the type of mold and to determine if there are any potential health risks.
Mold professionals have the tools and expertise to remediate mold effectively. They can assess the outbreak, pinpoint structural damages, and offer a viable plan for removing the mold. The important thing is to fully eliminate the potential for future growth.
Common Types of Mold
For many homeowners, mold becomes a concern. This is because of the associated health risks, even though most molds aren't dangerous. The fact is, there are many thousands of mold species, so the important thing is to identify the species and determine if there is any danger.
Professional technicians identify mold types based on colour, growth patterns, and other characteristics. Needless to say, it's very important to find out if a mold species is dangerous. This becomes a priority if occupants are experiencing any symptoms that may be associated with mold.
Mold Can be Dangerous
When a mold outbreak poses a danger, professional attention is required. For mold remediation in Toronto, homeowners should insist on a comprehensive approach to remove and remediate the mold. The idea is to prevent any chance of future mold growth.
Overall, household mold is not toxic or poisonous. However, there are species that are "toxigenic", and these produce toxins that could be dangerous to humans. In these situations, it's vital to identify the mold species accurately, and fully eliminate them at the source.
An established mold outbreak can release "reproductive" spores through the air. These too can cause health problems because they trigger allergies in some people. Worse still, mold spores create brand new mold colonies as they reproduce over and over again.
Professional Remediation
With mold infiltrations, it's not a good idea to opt for a DIY approach. True, this might save money in the short run, but this type of work is better left to the professionals. Mold remediation is all about isolating the outbreak – eliminating the source of mold – and providing the necessary restoration.
The most important thing with remediation is eliminating the high level of moisture that allows mold to thrive. Beyond any structural repairs, there may be a need to install improved ventilation, especially in the attic and roof cavity. Air ventilation allows for moisture control that prevents mold growth.
Attic Insulation Can Stop Moisture Accumulation and Prevent Mold
Upgrading attic insulation contributes greatly to moisture control and the prevention of mold growth. With a professional installation, attic insulation in Toronto combines with air sealing and air ventilation to better control moisture accumulation.
Moisture is transferred mainly through the air, so air sealing and insulation are essential components in controlling air temperature and moisture accumulation. With good quality insulation, heat transfer is reduced along with moisture.
One insulation product that has proven effective in controlling moisture is spray foam. It provides a super-sealed building envelope that creates multiple barriers – an insulation barrier, an air- barrier, and moisture barrier at one time.
Spray foam insulation, particularly in the attic and roof, creates a multi-faceted "system" that satisfies a number of requisites. Home energy efficiency is improved. Air moisture and condensation are blocked. And mold is unlikely to proliferate.
Another effective insulation product for the attic is blown-in cellulose. This product provides a host of benefits when professionally installed, and contributes to moisture control season after season (with proper air sealing and ventilation).
For Mold Remediation in Toronto, Choose Four Seasons Insulation
Four Seasons Insulation offers homeowners in Toronto a comprehensive approach to mold removal and remediation. We fully inspect the space; test the species of mold; and safely remove the entire infiltration. Our in-house mold specialists are trained to ensure optimum safety for all occupants.
Homeowners who need mold removal in Toronto can count on the mold specialists at Four Seasons Insulation for long-term results. We isolate the mold-contaminated area – we carefully remove mold deposits; and we make repairs where needed. Our objective is to assure a clean, disinfected space.
Four Seasons Insulation uses pressurization techniques to fully contain a mold outbreak, as well as industrial grade filtration to make sure that the air is clean and safe. We maintain strict standards and industry protocols for professional remediation, and we ensure the safest disposal of contaminants.
For testing of mold specimens, Four Seasons Insulation relies on 3rd party laboratory analysis and air quality testing. This allows for objective and impartial results. Whether it's residential or commercial, property owners are assured of the most comprehensive mold removal and remediation process.
When it comes to quality insulation (residential and commercial), Four Seasons Insulation does it all – from removing poorly performing insulation material to installing high-quality products. Our installers are highly trained and experienced in all aspects of insulation, from the attic and roof to the basement.
Find out more about all of our services by calling 416-727-4181 or visiting our company website at www.4seasonsinsulation.ca. Customers in Toronto and throughout the GTA can fill out the online form to request a FREE home attic inspection.
Learn more about our Mold Removal Services: