Attic Insulation Upgrades In Toronto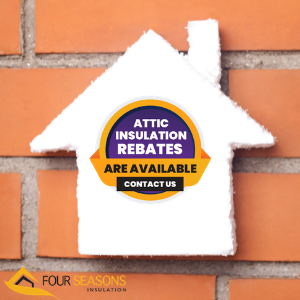 Are your energy bills rising? If so, Four Seasons Insulation can help! As a home insulation company, we've helped hundreds of families with insulation removal in Toronto, an essential part of your energy efficiency plan. Old or damaged insulation may be contributing to poor indoor air quality, air leaks, and humidity problems in your home. Did you know that you can lose up to 25% of your home heating or cooling through leaks in venting, windows, doors and outlets? Improving your attic insulation in Toronto can help lower your carbon footprint and reduce your average household energy use.
Signs of Air Leakage
Attic air leakage can be challenging to spot if you're not an insulation professional. It can be hidden under insulation, in difficult-to-reach areas, and may need special tools to identify.
A few signs of air leakage that you can watch out for:
Strange sounds
Unusual smells
Drafts
Hot or cold spots
High humidity
Poor air circulation
Stopping Air Leakage
How can new attic insulation in Toronto help stop air leaks? Air leaks happen where there are gaps between the rooms below and the attic. That includes piping, light fixtures, doorways or hatches, venting, and more. If these gaps aren't sealed, air leakage can occur.
When you install new attic insulation with Four Seasons, we'll carefully note any entrances into your attic from below and seal any gaps that may cause air leaks before we install new insulation. Spray foam insulation, in particular, is incredible at preventing air leaks because it does it naturally. As it expands, it fills all gaps, creating an airtight and watertight seal in your attic.
Invest in Insulation for a Quick Return
Many people hesitate at spending money on a home renovation they can't see — but in our changing climate, insulation is one of the most cost-effective renovations you can do! Insulation removal in Toronto cleans the slate, eliminates underperforming materials, and brings your home up to code. It primarily saves money in two ways:
By preventing energy loss (and therefore lowering your monthly bills!)
Reducing wear and tear on your furnace and air conditioner, reducing the likelihood of breakage or recurring maintenance costs.
Don't believe us? If the average heating and cooling bill in Toronto is around $130 a month and you're losing 25% to energy loss every month, that adds up to $390 a year!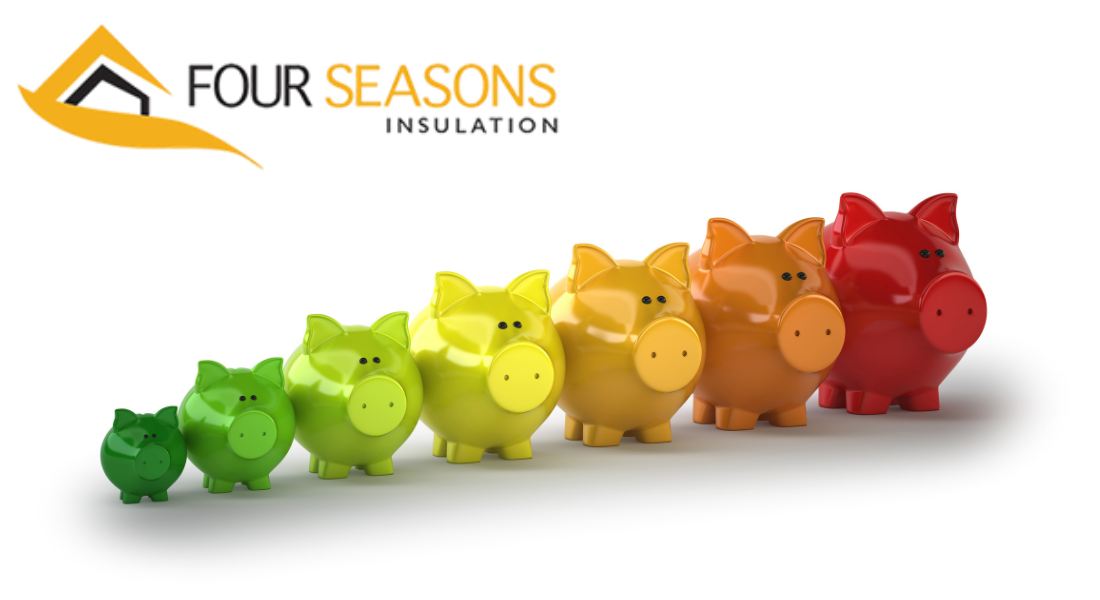 All of the Ways Installing Attic Insulation Can Lower Your Utility Bills
Beyond the two points listed above, new attic insulation brings a whole host of rewards:
It prevents moisture condensation (which is a factor in mold growth)
It reduces the size of new HVAC equipment — a better insulated home doesn't need large, energy-greedy appliances
It enhances the performance of existing appliances
It reduces the emissions of harmful pollutants
It increases safety
It reduces exterior noise levels, creating a more peaceful environment
It adds resale value to your home that is very attractive to potential buyers
It improves appearance
It helps prevent fire
It reduces pests
Save Every Month with Four Seasons
Energy bills can be a great source of stress when they take up a large portion of the monthly budget — but they don't have to be. Insulation removal in Toronto can help you clear the slate by fixing air leaks and bringing your house up to code. Many of our attic insulation customers see a marked improvement in their first bill after installation — and continue to feel the rewards throughout the season. Have questions? Get in touch with the Four Seasons Insulation team; we'd love to help you with your attic.
Learn More About Attic Insulation Upgrades In Toronto: