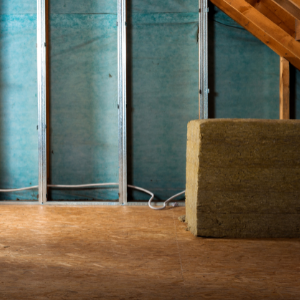 More and more homeowners in the GTA are realizing that the best way to lower their heating and cooling costs year-round is through insulation — but how much does attic insulation in Toronto cost? At Four Seasons Insulation, we have a few different methods for reaching a base answer. Every home insulation in Toronto project will have different needs and outcomes, which can make a straightforward answer difficult to provide.
The Cost of Home Insulation in Toronto per Square Foot
Attics can have variable square footage and may require more or less insulation than you expect. Additionally, attics with complex roofs, pipes, or vents may need specific types of insulation to provide a more thorough seal. The first step is understanding how many square feet need insulation — which Four Seasons Insulation can help you figure out! Once you know this number, you can get a more accurate understanding of how much your home insulation in Toronto will cost by looking at the type of insulation you want to install.
The Cost of Attic Insulation in Toronto by Type
When it comes to the 'best' type of attic insulation, it can be challenging for the average person to decide between the many different options on the market. While it might be tempting to go with the lowest cost option for your project, at Four Seasons, we won't let you make a blind decision! By thoroughly explaining the benefits of blown-in insulation or the perks of spray foam insulation, you will get a sense of the pros and cons of each material. We'll help you choose something that fits your budget while offering the performance your home needs.
Home Insulation Replacement Costs in Toronto
The third thing you should consider when thinking about attic insulation replacement costs in Toronto is what sort of work your attic might need. While in an ideal world, we'd come in, remove your old attic insulation and replace it with fresh, the reality is it's not always that easy. At Four Seasons, we want you to be happy with your product and ensure it lasts its entire life span, which means we often need to do a bit of rehab before we can fully install your new insulation. Attic mold removal, pests, and poor ventilation can shorten the life span of even the most robust materials and need to be dealt with before new insulation is installed. Sealing air leaks, cracks, and gaps will also ensure your new attic insulation will work correctly.
While significant problems are rare, many homes in Toronto benefit from the professional attic assessment we do before providing you with a quote. Our visual and physical assessment will flag any issues, identify the ideal insulation type, and offer you an accurate square footage. Once we know these three aspects, you'll be ready for your new attic insulation in Toronto. To get in touch with Four Seasons and learn more, reach out to our team — we'd love to hear from you.