How to Identify Different Kinds of Mold
Posted in Mold Remediation, on August 10, 2020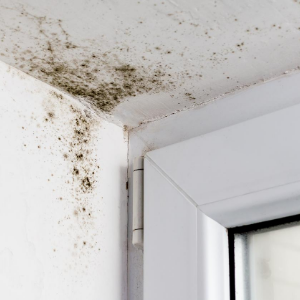 With any mold infestation, it's important to identify the species. It's not necessarily a moment to panic, but there are definitely mold species that are toxic and can be potentially dangerous. For homeowners who require mold removal in Mississauga, it's critical to do the work professionally.
Mold can occur in any home, new or old, as long as the conditions are right. In any part of the home, mold will thrive in a warm, damp, and dark environment. While most mold species do not pose health risks, it's still important to identify the species and determine any possible dangers.
Seeking Professional Mold Remediation in Mississauga
By any definition, a mold infestation requires professional attention. To begin with, it's important to identify the source of the outbreak and the extent of coverage. Once isolated, the mold should be tested to determine if there are any potential health dangers.
The bottom line with a mold infestation is to eliminate the outbreak at source and remediate the conditions for growth. Homeowners who need mold removal in Mississauga should avoid the do-it-yourself solution in favour of having work done professionally.
Different Types of Mold Found Around the House
In more recent years, more homeowners are realizing the potential health dangers of mold, especially those with compromised immune systems or existing health conditions. Still, it's vital to identify the type of mold just to be sure.
It's also of benefit to identify areas of the home that might be ideal for mold to grow – like roofs, bathrooms, and basements. This is more of a preventive approach in an effort to remediate conditions like excessive moisture accumulation. Whatever the case, suspicion of mold should be dealt with immediately and by experts.
Leaving aside the mold species that aren't hazardous, there are a number of categories of mold that could pose health dangers, particularly for children, the elderly, and the immune-comprised. Here's how to identify different kinds of mold in the home.
Allergenic
These are mold types that could potentially perpetuate allergic reactions like asthma attacks.
Pathogenic
These are mold types that may cause health problems for those suffering from existing illnesses.
Toxigenic
These are mold types that produce toxic substances that could be dangerous with exposure.
There's no question that with these types of mold a DIY cleanup should be avoided at all costs. This is work for professionals with the expertise to specialize in mold removal and remediation.
Homeowners who require professional mold removal in Mississauga can rely on the experts at Four Seasons Insulation. We provide a comprehensive approach to removal and remediation, right from inspection to complete elimination of mold and spores.
Homeowners in Mississauga and throughout the GTA are guaranteed long-term results by a team of professionals who specialize in mold. Customers can find out more by calling 416-727-4181 or by visiting our company website at www.4seasonsinsulation.ca.