A Homeowner's Guide To Household Mold
Posted in Mold Inspection & Removal, on September 03, 2020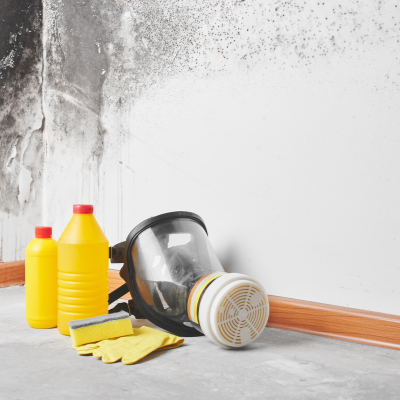 When it comes to household mold, the most important thing for homeowners and renters is to prevent an outbreak. Beyond that, any removal and remediation is best left to the professionals.
When mold is suspected, professionals who offer mold inspection in Toronto would be the first to contact. These are experts who know how to identify different mold species and how to proceed.
Companies that provide professional attic mold removal in Toronto are the ones to hire once mold has been found. Here again, these are experts who have the experience and expertise to remediate.
Understanding the Basics
The key to effectively controlling mold is to control air moisture. Simply put, mold cannot exist without a moisture source. So it's important to address water leaks, high humidity, and any water damage. Failing to control these moisture sources is a recipe for mold growth and reproduction.
While household mold could be considered a natural occurrence, indoor mold growth is not a desirable situation. More than that, mold spores could become airborne and spread throughout other parts of the home. There's no question that a mold outbreak must be effectively removed.
Mold Could be Hazardous
The truth is, most mold species are not hazardous. But Mold can cause allergic reactions in people who are sensitive – with symptoms like sneezing, red eyes, skin rash, or sinus irritation.
In serious cases, mold can cause asthma attacks in certain individuals. Other symptoms can also be experienced when inhaling mold. Clearly, an expert should inspect/assess a mold outbreak, and proper cleanup measures should be undertaken to eliminate any chances of spreading.
Effectively Removing Mold
Mold can be tricky, and it can often "hide" without much outwardly evidence. Over time, mold can do damage to a home. Needless to say, a mold outbreak should be remediated – but more than that, the cause of the outbreak must be identified and repaired. Otherwise the mold will return.
A little mold on the bathtub or windowsill can be cleaned up quite easily. But with a more sizable mold infestation, that is mostly found in the attic, requires special equipment as well as extensive experience. Companies that provide mold removal in Toronto would be the best option for guaranteed, long-term results.
Four Seasons Insulation Offers Expert Mold Inspection in Toronto and the GTA
For professional mold inspection in Toronto, Four Seasons Insulation provides comprehensive services that include both attic mold removal and remediation. Our team of in-house experts specializes in mold and provides guaranteed long-term results. We eliminate all traces of mold and spores.
At Four Seasons Insulation, we discourage homeowners from undertaking a DIY approach with mold removal. This work can be dangerous and can pose health risks. Our people have the equipment and expertise to provide the safest and most effective mold removal/remediation.
Find out more about mold removal in Toronto and throughout the GTA by calling Four Seasons Insulation at 416-727-4181 or visiting our company website at www.4seasonsinsulation.ca .