Why You Should Inspect the Attic Before Buying or Selling a House
Posted in Mold Inspection & Removal, on September 10, 2020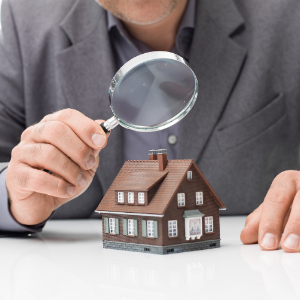 Amongst professionals, there's no question that the attic should be properly inspected prior to buying or selling a home. The thing is, an attic and roof cavity can tell a lot about the history of a home and its physical condition. Not to mention with extreme weather conditions, proper attic insulation in Mississauga is a must.
Attic inspections should be on the priority list for both homebuyers and home sellers – it's the best way to avoid surprises (and even disasters). A professional inspection can provide valuable insight that may remain unseen.
While an attic inspection can give a homebuyer some peace of mind before buying, it can also alert the home seller about issues that may require a fix.
An Attic Inspection Can Be a Valuable Investment
An attic inspection can be valuable in discovering issues that might otherwise be hidden from sight. This could include issues with insulation, the physical structure, and even mold infestation.
Structural Damage
A proper attic and roof inspection can easily uncover structural defects throughout. Even when things look good on the surface, there may be signs of stress that could affect long-term integrity.
Fire Damage
Previous fire damage to the attic and roof will show up in obvious signs during an inspection. In some cases, paint may have been used to cover up the damage and also eliminate the smell.
Attic Insulation
If nothing else, attic insulation should be inspected for its condition and performance value. The quality of the installation is worth checking, as well as the product itself (and any deficiencies).
Water Damage
A professional inspector will check for evidence of water leakage in the attic, as well as signs of previous water damage. Signs of condensation and moisture accumulation will also be checked.
Chimney Status
The portion of a home's chimney that sits within the attic should be inspected. While this section is not exposed to outside weather, it can still deteriorate over the years (especially in old homes).
Wildlife Damage
It's not uncommon to discover the wildlife living in the attic. From squirrels to raccoons, to rodents, these animals can do considerable damage that can affect insulation, venting, and structure.
Attic Access
Whatever the size or layout of a home, the attic space (and roof) should be readily accessible. Clearly, space cannot be inspected if there's no access. It's simple but it's so important.
Mold Inspection
Mold inspection is integral to any inspection process. Whether buying or selling, mold can be a devastating situation. Worst case, the attic will require professional mold removal/ remediation.
An Attic Inspection Should Include the Attic Insulation
When an attic inspection exposes problems with existing insulation, it may well be necessary to resolve those problems. Homeowners who require attic insulation in Mississauga can count on Four Seasons Insulation for quality products and superior workmanship.
Four Seasons installs attic insulation in Mississauga and throughout the GTA. Our installers are trained and experienced in all aspects of insulation and are fully insured through the Workplace Safety & Insurance Board. We all strive for 100% customer satisfaction.
To find out more about attic insulation in Mississauga and spray foam insulation in Mississauga, call us directly at 416-727-4181 or visit our company website at www.4seasonsinsulation.ca.