How The Greener Homes Grant Can Help You Save On Home Insulation
Posted in Attic Insulation, on December 23, 2021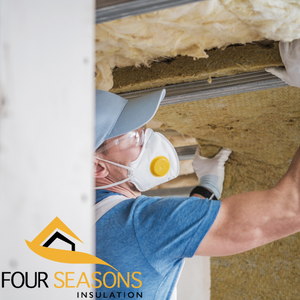 The Greener Homes grant can help you have big time on home insulation in Toronto. As the days grow shorter and the temperatures drop, heating bills increase. This is especially true for older homes, where windows leak heat and insulation doesn't have a sealed air or vapor barrier. That's why the Greener Homes Grant is so critical for home improvement. The Grant can help you upgrade your attic insulation in Toronto, which will lead to lower heating bills and warmer homes this winter.
The Greener Homes Grant
The Greener Homes Grant is a program through the Ontario government that helps homeowners pay for home energy upgrades, including insulation. If you qualify, you could receive a $1500 rebate to use towards full service insulation from a participating company like ours. On average, homes that upgrade to full-service insulation save about 35-40% on heating and cooling costs. This can amount to hundreds of dollars per year for homeowners who previously paid more than $2000/year on their heating and cooling bills alone. Homeowners could be saving thousands of dollars per year by upgrading to quality home insulation.
How It Works
The Greener Homes Grant Program is available for all Ontario households who are low- to moderate-income. The program provides up to $1,500 towards the purchase and installation of insulation. Households that have not received any other insulation grants or programs qualify for 50% off their first year's hydro bill rebate through the Affordable Comfort Solutions program. Insulation crews will offer free energy audits to identify energy efficiency opportunities at your home once you've installed an upgrade furnace or central air conditioning system with a $25 minimum equipment charge financed over 24 months with no upfront deposit required. Another perk of this rebate is an HST exemption, so eligible households save 7% on home improvement products purchased by registered suppliers!
Benefits In Upgrading Your Insulation
At Four Seasons Insulation, we believe that adequate attic insulation in Toronto is a key component of any home energy efficiency. In fact, as much as 50% of energy loss happens through the attic. By installing quality home insulation, Toronto homeowners can reduce their energy consumption and heating & cooling costs.
The following list identifies the ways in which installing an affordable home energy efficient retrofit can benefit your property:
Saves money on heating bills during winter months by supplying constant heat throughout day;
Lowers cooling costs during summer months because no need for air conditioning to keep inside cool;
Increased safety from fire hazards due to reduced drafts through missing chimneys, gaps at doors & windows that allow cold fresh air into heated living areas;
Fewer repairs needed as well as obsolete furniture needing replacement
Four Seasons Home Insulation offers its customers high-quality products and expertise in home insulation services. Four Seasons Home Insulation is a full-service company that provides services to the Greater Toronto Area with chosen products for their superior performance and affordability. We can help you with any area of your house, including blown-in or spray foam insulation, insulation removal, mold inspection & removal, etc., delivering both energy efficiency along with peace of mind! So contact us today!