What Happens if I Sleep With Mold in My House?
Posted in Mold Remediation, on November 09, 2020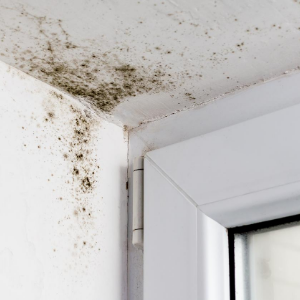 Unfortunately, people are unknowingly living with mold. As a consequence, these people are also sleeping through the night with exposure to airborne mold. Many people remain unaffected by minimal exposure to mold or mold spores, but for some, health-related symptoms might arise.
In the event that mold is suspected in the home, it's best to have a professional provide a proper inspection. For mold removal in Mississauga, it's the professionals who know how to accurately identify a mold outbreak and further differentiate the mold species that have grown and spread.
Understanding Mold Growth
To thrive, mold requires a high moisture environment – which is why it's so prevalent in an attic and roof cavity. With a substantial moisture source, and material to "feed on", the mold grows and spreads quite effectively.
Needless to say, most bedrooms are located on the top floor of a home, and therefore close in proximity to an attic that may have mold. Whatever the case, indoor mold growth is not ever a desirable occurrence.
Even though most molds aren't hazardous, a mold outbreak should always be removed. For mold removal in Toronto, it's important to completely eradicate the source, especially to prevent spores from spreading out.
The Health Risks With Mold
Thankfully, most mold species do not pose a serious health hazard to humans. At the same time, it's better not to change any health implications. For some, mold can cause an allergic reaction, sinus irritation, and even a skin rash.
Depending on the mold species, long-term exposure can actually cause more serious health risks, particularly for those who are immune-compromised. To be safe, homeowners would be wise to perform a proper inspection.
Professional Mold Removal
Mold can be difficult to notice, which is why many homeowners don't realize they are living with an outbreak. Over time, however, mold can spread and grow, eventually showing itself visibly.
When mold is discovered, the source and cause must be clearly identified. More than that, every trace of mold must be eliminated with no chance of recurrence (including residual mold spores).
For effective remediation, Four Seasons Insulation provides mold removal in Mississauga for both residential and commercial customers – the best option for guaranteed, long-term results.
We also provide mold removal in Toronto, beginning with a comprehensive inspection, followed by viable recommendations for removal, repairs and remediation. We do it right the first time.
Four Seasons Insulation Provides Mold Removal in Toronto and GTA
With a mold outbreak, homeowners should refrain from taking on a do-it-yourself approach. While mold removal may appear to be straightforward, exposure to mold could well pose a health risk.
At Four Seasons Insulation, our in-house technicians are highly experienced with mold species and are able to provide the safest, most effective process for removal, disposal, and remediation.
Homeowners can find out more about mold removal in Mississauga (and the Greater Toronto Area) by calling 416-727-4181 or by visiting our company website at www.4seasonsinsulation.ca.