How Does Home Insulation Work for Toronto Homeowners?
Posted in Attic Insulation, on November 16, 2020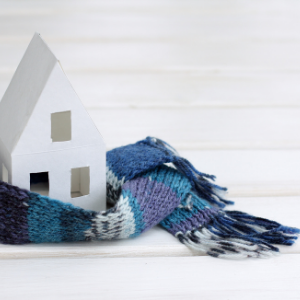 As fall slowly turns to winter, and temperatures begin to plummet, Toronto homeowners become more and more aware of their home insulation – both for indoor comfort and energy efficiency.
The fact is, there's much more to home insulation than just piling up new material in the attic. For those considering home insulation in Toronto, it's quite important to do it right the first time.
Simply put, good insulation delivers better energy efficiency. When professionally installed, good insulation results in dramatic utility savings. And finally, seasonal comfort is much improved.
For the best long-term results, insulation professionals recommend three components in every installation – a quality insulation product; effective air sealing; and appropriate air ventilation.
Home Insulation in Toronto
The idea behind home insulation is to keep the home airtight – keeping warm air inside during winter and keeping cool air inside during summer. By blocking air leakage and replacing poorly performing insulation, the improvements are immediately noticeable.
Quality insulation benefits the entire home. A comprehensive installation allows the heating and cooling system (HVAC) to work efficiently, consuming less energy, and reducing utility bills. But for optimum performance, a home must also be sealed and ventilated.
How Insulation Works
When insulation, air sealing, and ventilation are combined to work as a "system" the benefits are conspicuous throughout the year. The key, of course, is to have the work done professionally – and that includes relevant repairs and retrofits to provide optimum performance throughout.
overall heat loss will be prevented in the home
the heating/cooling system will operate at peak
good ventilation ensures controlled air moisture
proper air sealing effectively blocks air leakage
air circulation and air quality is much improved
Good Insulation Delivers
Today, many professionals recommend spray foam insulation for its high performance, especially for attic insulation in Mississauga, Toronto, and the GTA. Spray foam dramatically improves energy efficiency while very significantly reducing energy consumption. The result: major savings on heating and cooling bills.
Spray foam insulation seals and insulates better than any comparative product. The installation is considered a "premium" but the long-term savings on utilities make for a great investment. In many cases, the dollar savings realistically "pay down" the original cost outlay.
For Home Insulation in Toronto Count on Four Seasons Insulation
For homeowners in Toronto and the GTA, Four Seasons Insulation recommends products and installations that suit the project needs. Our aim is to provide 100% customer satisfaction.
Our experienced installers recommend a scope of work that includes upgrades, repairs, and retrofits – with everything working together to deliver maximum home energy efficiency.
In addition to Toronto, Four Seasons Insulation also serves customers in Brampton, Mississauga, and Vaughan. We install installation, remove insulation, and offer mold removal service.
Find out more about Four Seasons Insulation, as well as our products and services by calling 416-727-4181 or by visiting our company's website at www.4seasonsinsulation.ca.
During COVID-19 we are taking additional precautions to protect both our staff and our customers, therefore providing the most effective "contact-free" service from end to end.