Can I Add New Insulation Over Existing Insulation?
Posted in Attic Insulation, on December 07, 2020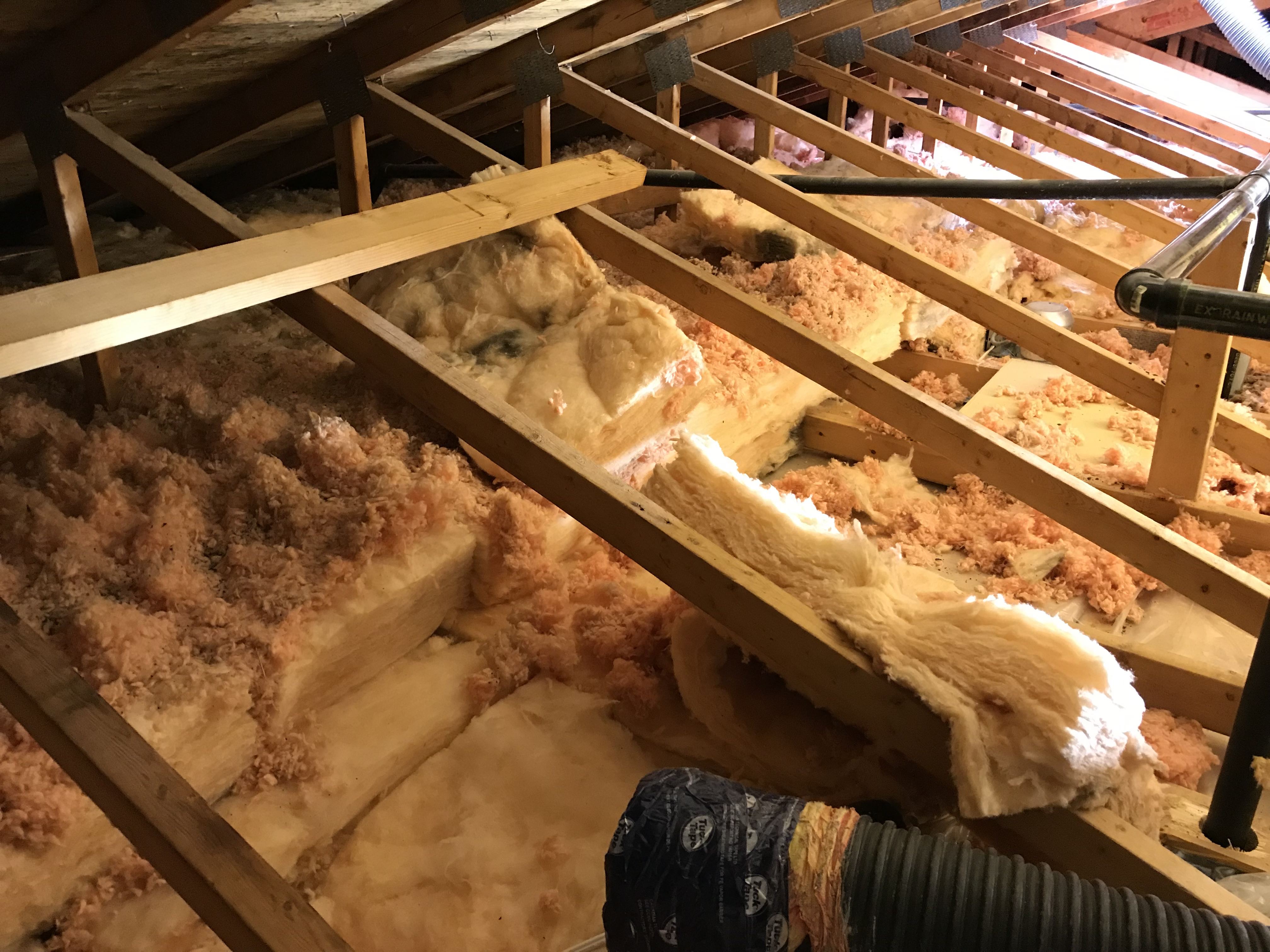 If you haven't had your attic insulation inspected lately, it may be time. Insulation does not last forever, and over the years the material is susceptible to weather extremes, air moisture, and even mold. For homeowners considering attic insulation in Mississauga, the best approach is to have a professional inspection along with recommendations for a new installation.
When indoor temperatures aren't consistent, or when energy bills are higher than usual, it's a sign that attic insulation isn't performing. It means that the home isn't energy efficient, as warm indoor air escapes during the winter and warm summer air builds up in the attic/roof cavity. When deciding on home insulation in Mississauga, it's best to go with the professionals.
Installing New Insulation Over Old
When existing attic insulation is in good condition, without any signs of damage or moisture, new insulation material can be installed over the old insulation. In the event that attic insulation is wet, disturbed, or contaminated. it's important to remove the materials, identify the cause, and rectify the problem with repairs.
With some professional expertise, it's not even necessary to choose an insulation product that matches the existing insulation. This is a good opportunity to upgrade the attic with a higher quality product while making necessary repairs and retrofits to improve home energy efficiency.
"Topping Up" is Not Always Better
In determining whether "topping up" attic insulation is the right answer, it's important to have an expert inspection to assess the materials as well as the physical space. In fact, insulation may not always be a problem. A professional can do a comprehensive assessment of the situation.
In many cases, attics are not properly air sealed, which impacts insulation performance. Also, air ventilation could be an issue, as this will impact both summer and winter energy efficiency. For a professional, the three components – insulation, air leakage, and ventilation – are a "system".
For Attic Insulation in Mississauga
In Mississauga and throughout the GTA, Four Seasons Insulation offers a full-service approach, including attic inspection, insulation removal, and re-installation of new material. We install only quality products and ensure a high standard of workmanship on every job.
In the attic, our product-of-choice is blown-in cellulose. This is an ideal "top-up" installation, with excellent long-term results. A professional installation will deliver much-improved home comfort as well as lower energy bills – it's ideal in a unique space like the attic/roof.
Four Seasons Insulation are the Attic Insulation Experts
Homeowners shopping around for attic insulation in Mississauga can count on the experts at Four Seasons Insulation for quality products and superior installation work. We offer a full-service approach with a wide range of home insulation services.
Four Seasons installers are trained and experienced in all aspects of home insulation. Installers are properly insured and protected through the WSIB (Workplace Safety & Insurance Board). We always ensure a safe, secure workspace for everyone.
For home insulation in Mississauga, homeowners can find out more by calling Four Seasons Insulation at 416-727-4181. Or, visit our company website at www.4seasonsinsulation.ca to learn more about our full range of home insulation services.