Why You Need Effective Home Insulation in Toronto This Winter
Posted in Attic Insulation, on December 14, 2020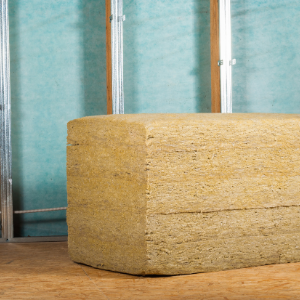 In Toronto, and throughout southern Ontario, most homes have home insulation already installed. The big question is whether there is enough insulation. And the other question is whether the insulation is performing at its peak.
The intention of home insulation is to provide optimal indoor comfort during winter. In the dead of winter (December, January, and February) the weather can get increasingly harsh, and outdoor temperatures can become frigid.
When winter first arrives, it's not unusual to find the home inadequately heated. For homeowners considering upgrades to their home insulation in Toronto, the benefits to indoor comfort will be noticeable almost immediately.
Upgrading Home Insulation in Toronto
When insulation is performing at its peak, it keeps warm air inside the home and keeps cold air from intruding. This provides a satisfactory level of comfort for occupants from season to season. More than that, good insulation enhances energy efficiency and reduces to cost of utilities.
When professionally installed, quality insulation also allows the HVAC system (heat and cool) to work more efficiently. It means that indoor comfort is assured in winter and in summer. In short, upgrading insulation has excellent long-term benefits with a worthwhile return-on-investment.
Attic Insulation is Essential in Winter
In most Ontario homes, good attic insulation is essential in providing optimal indoor comfort. The attic is probably the most important part of the home for making upgrades and retrofits. Clearly, high-quality products will do the job, along with the appropriate air sealing and air ventilation.
In the attic, blown-in cellulose provides both home comfort and energy efficiency. It's an ideal application for the awkward gaps and openings found in the attic and roof cavity. The finished installation delivers satisfactory thermal performance, along with a very cost-efficient install.
Professional Installation is Required
Whatever the insulation product is chosen, the best outcomes are achieved with a professional installation. Sometimes, a DIY approach sounds simple and money-saving, but this is work that requires in-depth product expertise and specific installation experience.
With a professional on hand, installation work is done right the first time. As well, professionals can do it all – from insulation removal to making repairs, to installing new products. Unfortunately, many DIY efforts often require a professional to get things back on track.
For Home Insulation in Toronto Choose Four Seasons Insulation
Homeowners shopping for home insulation this winter can count on Four Seasons Insulation for the best quality insulation and quality installations. As a full-service insulation company, we offer a wide range of services for customers in Toronto and throughout the GTA.
Four Seasons installers are fully insured and protected through the WSIB (Workplace Safety & Insurance Board). We make every effort to establish a safe workspace for our installation teams, and we place a high priority on the safety of customers on every job.
To learn more about home insulation give us a call or visit us online.