Mississauga Homeowners: How Energy Efficient is Your Attic Insulation?
Posted in Spray Foam Insulation, on April 13, 2021
Saving up on electricity is not just good for your pocket, but also the environment. One of the most cost-effective ways to do it is getting your attic insulated. Poorly insulated attics are very prone to air leaks and make it difficult to maintain the favourable temperature within the home, especially during summer and winter. The HVAC system needs to work longer to maintain the desired temperature, spending more energy and increasing the cost of your utility bills. Hiring a professional home insulation company in Mississauga and the GTA and getting attic insulation can help you save quite a few bucks in the long term.
Why Attic Insulation in Mississauga Matters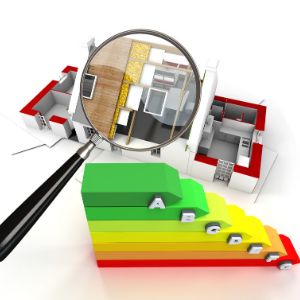 Air can escape from your home through various routes – ducts, vents, doors, windows, fireplaces, even electrical outlets. However, the biggest culprits for air leakage in homes are floors, walls and ceilings. Considering that insulating the entire house is quite expensive, the most cost-effective way to reduce air leaks is to insulate the attic. During winter, a lot of heat gets lost through the roof gaps as warm air always tends to move upwards, while during summer, a lot of heat gets inside. Having good attic insulation reduces your energy bills by at least 10%, while for larger homes, this percentage can climb to a staggering 20%. Getting attic insulation in Mississauga & the GTA costs between $600-1000, so you'll get a return on your investment after only three or four years and reduce the carbon footprint of your home immediately.
How Attic Insulation Works
Attic insulation serves as a barrier – it maintains the temperature inside by preventing the escape of indoor air through the perforations in the roof and walls. It also prevents the outdoor air and humidity from getting in, wasting energy and creating favourable conditions for mold growth. There are several attic insulation methods, and a professional home insulation company can help you pick the best one for your home.
Check Your Insulation Levels
There is a simple DIY way to check whether the insulation level is favourable in your attic. First, visually inspect the area – can you see the floor joists? If yes, then it is time to improve insulation. To be 100% sure, take a measuring tape and measure the thickness of the insulation layer. Anything less than 10 inches is considered poor insulation.
Signs That You Need to Upgrade Your Attic Insulation
Stark temperature changes in the home

Feeling chilly drafts throughout the home

High electricity bills

Traces of water damage and mold growth

Visible cracks in the roofing material and walls
Noticing two or more of these signs indicates that you probably have a case of poor attic insulation. The best choice in that situation is to call a trusted home insulation company. Four Seasons provides quality attic insulation services all over Mississauga and the GTA, and our friendly staff is always ready to help you improve your home and save money. Call us today and get attic insulation for your home.