Attic Insulation Costs In Toronto
Posted in Attic Insulation, on January 19, 2021
When it comes to homes in Canada, insulation is almost as important as the framing and foundation. Insulation helps keep the heat in during the winter and the cool in during the summer. Proper insulation can help you save money on your energy bill and remain comfortable in your home year-round. One area of insulation that is often overlooked is the attic. Attic insulation in Toronto homes helps to both prevent temperature changes and reduce noise. If you are building a new home or are considering renovations, here is a comprehensive guide to attic insulation costs in Toronto.
Attic insulation in Toronto can vary in cost based on the attic's size, the type of insulation you choose, the construction required for the insulation, and the depth of any existing insulation. Below, we have outlined the three most common types of attic insulation in Toronto and their estimated costs.
Loose-Fill Insulation
Loose-fill insulation, otherwise known as blown-in insulation, is the affordable and most energy-efficient insulation available on the market. Blown-in cellulose is FourSeasons product-of-choice thanks to its eco-friendliness and proven excellence. It consists of large bags of chunks of cellulose, fibreglass, or mineral wool fibre. Your insulation installer will use the fragments to fill every small space and crevice in your attic perfectly. This type of insulation is popular for attics with obstructions or non-uniform design. Loose-fill insulation can also be used in attics with some form of existing insulation. Loose-fill is a popular form of attic insulation in Toronto for older homes that require touch-ups to their insulation. Blown-in cellulose insulation will cost roughly $1500 per 1,000 square feet.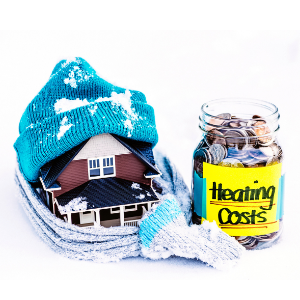 Many homeowners are interested in spray foam insulation in Toronto due to its high-quality final product. This is the most expensive kind of insulation as it creates a long-lasting and robust barrier to protect your home and attic. Two types of spray foam insulation exist closed cell and open cell. Closed cell is denser and creates a strong barrier against air and water. Open cell is a cheaper alternative that only offers protection against air. The insulation sticks to any surface it is sprayed onto, including ceilings, for extra protection. On average, spray foam insulation costs about $5,000.
Fiberglass Insulation
Fiberglass Insulation tends to be the cheapest insulation. Fiberglass insulation can cost roughly anyway between $500-$1700 per 1,000 square feet. The cost of a job is calculated based on the project's size and the insulation's R-value. After that, you need to factor in about $60-70 per hour in labour fees for this job.
At Four Seasons Insulation, our expert team of technicians install attic insulation in Toronto and the Greater Toronto Area. We offer several different types of insulation, including spray foam insulation for Toronto area attics. By investing in your attic insulation, you can reduce your energy bill and keep your home comfortable all year round. Although your attic may be an overlooked part of your home, it is responsible for nearly 30% of heat loss in Toronto area homes. For more information, or to get started installing new attic insulation, contact the Four Seasons team today at 416-727-4181.
Read More About Our Attic Insulation Services In Toronto