Why Upgrade Attic Insulation in Toronto During the Summer?
Posted in Attic Insulation, on July 15, 2022
You might assume that attic insulation in Toronto is something to worry about in the winter, and that insulation is meant to keep heat inside your home during colder, but that's a common misconception! Much to the surprise of many Toronto homeowners, attic insulation in the summertime can also greatly enhance your home. Find out why this summer is a great time to get in touch with the right insulation company in Toronto. Four Seasons Insulation is recognized and trusted insulation service provider in the GTA using high-quality materials and offering top tier workmanship for every job.
Here's what you should know about upgrading your attic insulation during summers in Toronto.
Keep Your Home Cool During Hot Days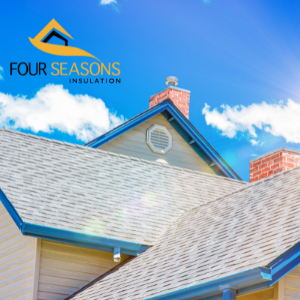 First, we must answer one question: What does insulation do? In short, it minimizes heat transfer which keeps warm air inside during winter months and cool air for summer months. Although, one of the most significant benefits of upgrading your attic insulation in Toronto is how much you'll save!
Save on Cooling Bills
By updating your attic's insulation, you can save on your hydro bill every month. When your attic insulation is working efficiently, your air conditioning system can take a break. Saving you on you money every month and prolonging the lifespan of your AC unit.
Improve Home Comfort
By upgrading your home's attic insulation, you'll discover a new level of comfort. You will be able to have complete control over temperature settings in your home since the air will be far easier to regulate. Likewise, you can avoid letting in drafts and stop humidity from seeping into your home.
Spare Your Air Conditioner
On top of what you can save on your hydro bill, you can also save on the wear and tear of your AC unit. By calling in the right insulation company in Toronto to upgrade your attic insulation, you can prologue the life of your HVAC while cutting down on your usage. Upgrading your insulation will also help you save on replacing and maintaining your AC unit.
Prevent Mold
Another great reason to keep your attic insulation up to date this summer is mold. Mold is every Toronto homeowner's worst nightmare. One of the most overlooked benefits of well-maintained insulation is its ability to keep your moisture levels at a minimum. By keeping your home's temperature and moisture levels at a reasonable level, good attic insulation can save you from the costly monster that is mold.
Signs You Need Attic Insulation
If you're wondering if you're due for a summer attic insulation upgrade, simply ask yourself a few key questions:
Are you spending significantly more than usual on your air conditioning?
Is your HVAC constantly in need of repairs or maintenance?
Is your AC taking longer than expected to reach your desired temperature?
Are there signs of mold in or around your attic?
Can you feel a draft?
In general, attic insulation helps to enhance your house as a whole. From keeping you cozy at just the right temperature to helping you save money on your monthly utilities – there's more than enough reason to contact Four Season Insulation to upgrade your attic insulation this summer!