Why Smart Homeowners Invest in Insulation Removal
Posted in Attic Insulation, on December 17, 2021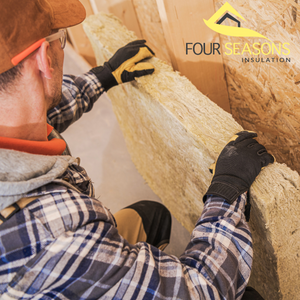 Home insulation removal is a core part of maintaining a home in Mississauga. As the insulation in your home gets older and approaches the end of its lifespan, it can lose its effective functionality and can become damaged or contaminated - both of which can be dangerous to your family's health.
Old insulation may also have lost its thermal resistance properties and has become damaged or contaminated. Removing your old insulation and applying new, efficient home insulation can help you save money on your power bills and create a more comfortable living environment. In particular, ensuring adequate attic insulation in your Mississauga home is one of the best ways to save money on utility bills during the winter months.
Professional Insulation Removal and Installation Services
Our insulation removal services will ensure that your home is protected from mould, dampness, bugs, and other unwanted intrusions, and we will follow up with a thorough air sealing service.
We carry out our work in a thorough, safe, and efficient manner. We offer 24 months guarantee on all materials and workmanship for all our work. We can also carry out a full home insulation service that includes installing insulation of your choice in a variety of forms, including blown-in or spray foam in attics, basements, crawl spaces, or even walls for maximum efficiency benefits for your home.
Improve Home Energy Efficiency
As temperatures drop and winter approaches, many homeowners are turning their attention to insulation removal.
Here are a few reasons why upgrading your home insulation is smart:
Air sealing. One of the most important insulation services that a homeowner can invest in is air sealing. When homes are well insulated, it helps to keep cold air from escaping and warm air from entering. But many homes have poor air sealing.
Lower energy costs. Insulation removal is essential for reducing heating and cooling bills and helping to maintain a comfortable temperature throughout the year. When you reduce energy costs, it can improve your home's resale value as well as your household budget.
Maintain a comfortable temperature year-round. With insulation removal, you'll be able to maintain a more consistent temperature throughout the house year-round. You won't have to worry about your basement freezing or your attic sweating during hot summer months.
Save money on energy bills. Attic insulation in Mississauga helps keep your house warmer in the winter, saving you money on your heating bills. This is because there are fewer spaces between your walls and floors where heat can escape.
Prevents Mold. Crawl spaces are especially at risk of moisture build-up caused by trapped moisture from rain or melting snow. Not only does this moisture create mold, but it also causes wood rot and wall deterioration.
Should You Do DIY Insulation Removal?
Removing insulation from your home's walls and attic is a process that may seem difficult or dangerous to the average person. That is why we recommend hiring an insulation removal contractor instead of undertaking a DIY insulation removal job.
If you'd like to improve your home's comfort and energy efficiency, you should consider investing in full-service insulation removal and contacting the experts at Four Seasons Insulation.
When Can Insulation Be Removed
Insulation can be removed and upgraded from homes throughout the Greater Toronto Area. The optimal time for this project is in the Spring when house pressure differentials are lowest, and insulation installers have more free time on their hands.
Insulation removal services also include additional services such as checking for any roof leaks which could affect your home's structural integrity, mold inspection & remediation if needed. Contact Four Seasons Insulation for a FREE Consultation to help determine your insulation needs.