Tell-Tale Signs You Need to Upgrade Your Insulation in Mississauga
Posted in Attic Insulation, on March 10, 2022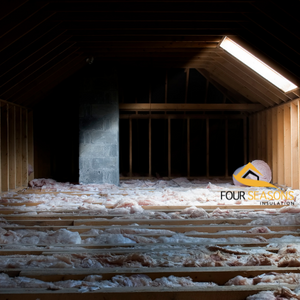 Some home repairs are easy to spot: for example, it's easy to tell when a pipe has burst in the bathroom — there's water everywhere! But problems with attic insulation in Mississauga can be harder to notice since there's often no visible sign. At Four Seasons Insulation, many of our clients are upgrading their homes with spray foam insulation after being alerted to the tell-tale signs your insulation is struggling. This modern insulation is safe, quick to install, and provides great R-values, protecting your home from outdoor temperature shifts.
5 Signs You Need New Attic Insulation
Here are some of the most noticeable signs your attic insulation needs to replacement or upgrades:
1. Your home is cold/hot
Temperature fluctuations are one of the most obvious signs that your attic insulation isn't able to do its job right.
2. Your energy bills are expensive
High costs for heating and cooling mean that your conditioned air is being affected by outdoor temperatures. Air leaks, cracks, or insufficient or damaged insulation are often the cause.
3. Your furnace or air conditioner breaks often
One side effect of poor insulation is that your HVAC system needs to work harder and longer, leading to increased maintenance calls and a shorter life span.
4. You have mold or pests
Finding mold growth or four- and six-legged pests in your attic is usually a sign that you need your attic insulation replaced.
5. You have high indoor humidity
High humidity leads to an increased risk of mold growth and can degrade and spoil insulation.
What are the Benefits of New Insulation?
While these signs may not seem like big problems, they can lead to a tremendous amount of physical, mental, and psychological discomfort and make your home an uncomfortable place to be.
At Four Seasons Insulation, we've helped thousands of families across Mississauga and the GTA experience the benefits of new attic insulation, like:
Lower utility bills
Greater home comfort
Balanced temperatures
Balanced humidity
Better indoor air quality
Reduced drafts or cold spots
Reduced roof damage from ice damming
When Should I Replace my Insulation?
Do you recognize any of these signs? If you're curious about upgrading your home's insulation, the first step is getting in touch with a professional insulation company like Four Seasons Insulation. We can send a qualified, trained technician out to inspect your home and offer and fair and competitive quote.
At Four Seasons we offer several different solutions for attic insulation, from blown-in insulation to spray foam insulation. This range allows us to provide a quality product to suit your needs and budget. We also make sure your attic is clean and ready for a fresh installation by offering attic insulation removal. A clean slate ensures your new product will last for decades.
If you have any questions about attic insulation in Mississauga or if something in your home seems off, get in touch and let us help!