How To Save Money With Attic Insulation in Toronto
Posted in Attic Insulation, on May 26, 2022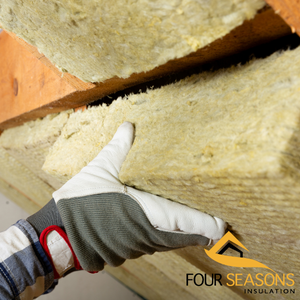 When it comes to home maintenance, attic insulation in Toronto is one of the simplest and most effective improvements you can make to your home. The fact is that while attic insulation can help lower your heating and cooling bills, it is often neglected. According to many insulation companies in Toronto, it's not uncommon for homeowners to ignore their attic insulation entirely, but the return on investment is great! Most homeowners can expect a 20% return on their investment, which makes attic insulation one of the best home improvements in terms of ROI.
Long-Term Savings
Additionally, attic insulation helps improve your home's energy efficiency, which means you have smaller energy bills every month. It's true when they say "the money you save up front costs more later" because trying to increase your energy efficiency from scratch can be a costly endeavour. If you're in the process of improving your home's energy efficiency, you can use attic insulation as a cost-effective solution.
The Right Insulation For Your Home Can Save Lots Of Money
If you're like many of us, there's a lot you want to do with your home. More than likely, you've got your mind wrapped around a few projects that are going to set you back a few dollars. But when it comes to home improvements that can really save you money in the long run, insulation is probably the first thing that springs to mind.
The Benefits of Spray Foam Attic Insulation
Where do we start? From a purely aesthetic perspective, insulation has the potential to save you a substantial amount of money. If you're tired of looking at your ugly, outdated attic insulation and want to give it a facelift, look no further. Spray foam insulation is more attractive and energy-efficient than traditional loose fill or cellulose insulation.
Spray foam insulation has a high R-value—that's the measure of how well it resists heat flow. Spray foam insulation can effectively reduce your home's energy expenses by keeping your home cooler in the summer months and warmer in the winter months. It also generates fewer air leaks, which means you'll have a less drafty, more comfortable home. Spray foam insulation is also water resistant and protects your home from moisture damage, which can lead to mold growth.
Save Money With Attic Insulation
In order to save money on your monthly energy bills, attic insulation is a great solution that will also increase the value of your home. Although there is an initial investment, you can expect to see a significant return from this home improvement. Not only does it reduce your carbon footprint, but it also save you money in the long run by making your home more energy-efficient.
A study conducted by Cornell University found that homes with properly insulated attics can reduce heating and cooling costs by as much as 30%. In the winter, heat rises and escapes through the roof if there isn't proper insulation, which causes your furnace to work harder to maintain a comfortable temperature. The Department of Energy estimates that around half of all heat loss in a typical home occurs through the ceiling and roof. By ensuring that your attic is properly insulated, you can minimize heat loss and prevent drafts from entering your living space.
While fiberglass insulation has been the go-to material for years, new products on the market have made spray foam insulation a viable option for attic insulation. Spray foam expands and hardens after it's applied, creating an airtight seal that prevents heated or cooled air from escaping through cracks or gaps. This makes it an ideal choice for attics because it can fill those difficult-to-reach spaces around pipes, wires, and other obstacles.
Contact Four Seasons today if you are interested in installing attic insulation and saving up to 20% on energy costs!