Get Proper Insulation Removal or Installation in Mississauga
Posted in Attic Insulation, on February 18, 2022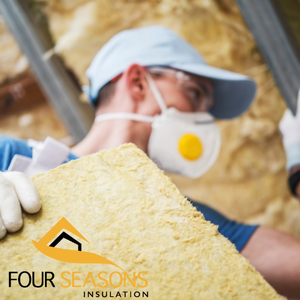 The best solution for a chilly home is upgrading or installing new insulation. Insulation removal is a crucial part of this process, allowing you to seal cracks and gaps that cause energy leakage and ensure your attic is dry and mold-free. Four Seasons Insulation offers complete attic insulation in Mississauga removal, reinstallation, and top-ups. Warm up by getting rid of old or outdated materials and save money on your monthly energy bills while improving your overall comfort. Here's how you do it.
Select the Right Insulation Contractor
When it's time to install new insulation in your Mississauga home, the first step is finding the right contractor for the job. A quick Google search will give you hundreds of options, but this is the best way to narrow things down.
Look for a company that specializes.
At Four Seasons Insulation, we focus on insulation and insulation-related issues, like mold removal. We're not general contractors — we're specialists.
Hire someone with insurance.
Home renovations are full of surprises, and a company worth your time will have insurance to protect you and your home (as well as their employees!)
Look at reputation.
Popular sites like HomeStars and even Google will have customer reviews that tell you a lot about a company's reputation. (Psst — Four Seasons has an average customer rating of 10/10!)
Select the Right Insulation
Sometimes it feels like there are almost as many types of insulation as there are contractors — but we can help you narrow the playing field. At Four Seasons Insulation, we have several tried-and-tested insulation types so that your needs (and budget) can be met.
Prep the Area
Before installing any new attic insulation in Mississauga, you'll find the Four Seasons Insulation team preparing the work site by
Containing the area and setting up any safety equipment.
Readying our tools and materials so that work and clean up is efficient and timely.
Safely removing any existing insulation.
Safety before, during, and after installation is our responsibility, and it's one we take seriously. Safe, thorough preparation is key to a successful installation and the longevity and efficiency of your new insulation!
What to Ensure an Insulation Company Does on Installation
What's the most important thing that we do after completing our installation? We test it to make sure everything is right and meets our expectations. Depending on the type of insulation that we used, this follow-up may happen immediately after installation or in a day or two once everything has cured. This step ensures your safety and satisfaction and results in an installation you'll be thrilled with for years to come.
Insulation removal sounds like a small part of this entire process, but it's often a critical step that makes or breaks the outcome. It's often only by clearing away the old that we can identify problems that lead to underperformance and damage.
Four Seasons Insulation has years of experience helping homeowners improve their living environment through insulation installation and upgrades. Speak with a technician today about insulation removal and how we can help.