Do You Need Mold Removal Help in Toronto?
Posted in Mold Remediation, on June 08, 2022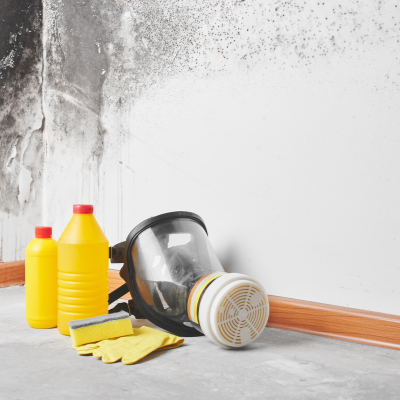 Did you just discover mold in your home? Even if it's only a small area of mold, it can be tough to deal with and create a lot of stress. Mold is a dangerous thing for your health and for your property value. If you have a mold problem, the first thing to do is to contact a professional for mold removal Toronto services. Four Seasons Home Insulation offers same-day mold remediation Toronto services on request for customers who have mold problems.
Understanding Mold
Mold is a type of fungus that, when left untreated, can grow and spread on walls, floors and other surfaces. In some cases, mold spores in the air can settle into a home and grow after a flood from a broken pipe or water main.
Mold spores are everywhere - they're in the air we breathe, and they can even be found growing on food. When you're sick with a cold or flu, do you notice that your nose starts to run? That's because mold spores in the air have settled into your nasal passages.
The Dangers of Mold
Mold is not only unsightly, it can also be dangerous for your health. When mold spores are inhaled, they can cause various respiratory problems, including coughing, sneezing, runny nose and congestion. In some cases, mold spores can even trigger an asthma attack. If you have asthma or allergies, it's important to be extra careful when dealing with mold, as you may be more susceptible to its effects.
In addition to causing respiratory problems, mold can also cause skin irritation. If you come into contact with mold, you may experience a rash or hives. In some cases, the rash may be accompanied by itching and redness. If you have a severe reaction to mold, you may experience difficulty breathing and swelling of the throat and tongue. If you experience any of these symptoms after coming into contact with mold, it's important to seek medical attention immediately, as you could be having an allergic reaction.
Mold is also dangerous for your property value. Many home buyers will avoid homes with visible mold growth as it can be costly to remove. Even if the mold is removed before putting your home on the market, the fact that it was present can still turn potential buyers away.
What To Expect From A Reliable Mold Removal Company
When you call a mold removal company in Toronto, they will send a team of inspectors to your home to assess the situation. They will take samples of the mold and test it to see what type of mold it is. They will also check for moisture in your walls and floors. Once they have all the information, they will be able to give you a quote for the cost of mold removal Toronto services.
The mold removal Toronto process can take anywhere from a few hours to a few days, depending on the size and severity of the problem. The team will use special equipment to remove the mold from your home. This includes negative air machines, which suck out all the mold spores from the air; HEPA vacuums, which remove all the mold spores from surfaces; and dehumidifiers, which dry out any wet areas where mold might be growing.
After the Mold Removal Process
Once all the mold has been removed from your home, it's important to take steps to prevent it from coming back. This includes fixing any leaks or water damage in your home, increasing ventilation, and using an air purifier with a HEPA filter.
Contact Four Seasons Insulation today if you have discovered mold in your home, and we can promptly schedule you for our mold removal and remediation services in Toronto.