The Best Type of Attic Insulation in Toronto
Posted in Attic Insulation, on April 04, 2022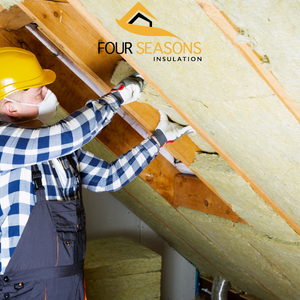 Determining the best type of attic insulation in Toronto depends on a few factors. Obviously, you want to consider your budget, but bear in mind that you get what you paid for: with lower-quality insulation, you'll pay more every year to maintain it or more in heating and cooling costs. Any knowledgeable attic insulation company should be able to help you decide on the best attic insulation in Toronto that you should choose based on a few considerations.
Factors To Consider For What Attic Insulation Is Best
Think about your home's age: if it's at least 10 years old, chances are it has blown-in insulation. This type of insulation is inexpensive and easy to install: you have to remove the old insulation and then install new stuff. However, if you're planning to use spray foam, the process will take longer.
In fact, if you live in an older home, upgrading your homes' insulation is always a good idea: it can help save money on your electricity bill and make your home feel brand new. We recommend upgrading the exterior wall insulation and your attic insulation in Toronto's older homes.
If you have a newer home with a well-insulated attic floor (tight roof deck), blowing in additional insulation is the best choice. On the other hand, if the roof deck isn't well insulated (and there is evidence of heat loss), you can use spray foam insulation instead: it creates an airtight seal that reduces energy loss (and helps prevents mold growth).
Finally, if your home has a cathedral ceiling, you should consider spray foam over blown-in insulation. Spray foam expands as it sets, holding any gaps between the wood framing and making your attic airtight.
The Different Types of Attic Insulation In Toronto
The best type of insulation for your attic really depends on your goals. If you are looking for the most benefit to your budget, then there are several options. Let's take a look at three types of insulation options:
Blown-in Insulation
Blown-in insulation is generally the most affordable and consists of mostly fibres derived from recycled newspapers. If you decide to go this route, make sure that you hire a professional insulation contractor who can ensure a proper installation to minimize gaps and maximize energy efficiency.
Blown in insulation has its drawbacks, however. It can be dusty, especially if it's contaminated with dirt or other debris. In addition, it can make it difficult to install electrical outlets, plumbing lines, and other fixtures in the future.
Batts Insulation
The most common type of insulation is batts insulation, which is made up of large pieces of insulation that hold together because they're made of long, interweaving fibers with adhesive binders. Batts are typically required when insulating an attic that has a low slope, because it's easier to fit multiple rows of this material into the attic. You can also use batts in areas with high ceilings, but if your ceilings are very low and you can't fit multiple rows of batts in the attic, you should use rolls. These batts are stuffed into holes or crevices and then covered with plywood to provide an ideal surface for installing drywall. They're also easy to cut and remove if you decide to install these features after they've been installed.
Spray Foam Insulation
There are a number of attic insulation types to choose from, but to achieve the highest level of home energy efficiency, a homeowner should opt for spray foam insulation. Compared to other types of attic insulation, spray foam has been proven to provide the highest level of home energy efficiency, making it an ideal choice for homeowners desiring to save on utility bills. Furthermore, spray foam is a highly effective option for increasing the R-rating of your attic. Spray foam insulation is rated at R-5 per inch, which makes it suitable for any type of attic construction. Other types of attic insulation are rated at R-3 per inch or less and may not be suitable for some types of attic construction.
Contact Four Season Insulation today about getting attic insulation installed in time for the summer.