What is Mold Remediation and Why You Need It
Posted in Mold Remediation, on September 09, 2021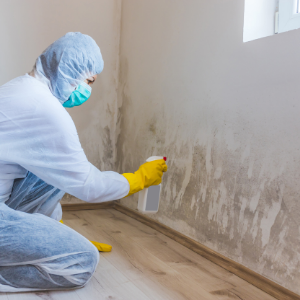 Mold is a natural consequence of living on earth — while it plays a vital role in the outdoors, it isn't welcome in our homes! At Four Seasons Insulation, we offer mold removal in Mississauga to help eliminate problematic indoor mold growth. If you and your family are concerned about high humidity, a flood, or a funny smell, mold inspection in Toronto and the GTA is the best way to get to the bottom of it.
What is Mold Remediation?
Mold removal and remediation is the only safe and efficient way to get rid of indoor mold growth. At Four Seasons, our mold remediation protocol:
Contains the infestation to prevent cross-contamination and spread
Removes mold affected items and surfaces
Treats items that cannot be removed or taken away for cleaning
Identifies the cause of mold growth and provides solutions to prevent it from happening
Leaves a clean and mold-free environment
Why Is Mold Removal Necessary?
Mold may be natural, but it can have severe allergenic effects on you and your family, as well as cause dangerous structural and material damage to your home. Some of the common symptoms of mold mimic seasonal allergies or the common cold or flu. Still, it's the more insidious effect on your lungs, sleep, concentration, and brain function that can be seriously concerning. Children and elders have an elevated risk, but mold growth can affect anyone.
Left to grow unchecked, mold can quickly double or triple in size. After a flood or leak, mold can begin to grow in as little as 24-48 hours. Beyond the discomfort and health effects, mold can cause thousands of dollars in damage beyond remediation costs, which is why Four Seasons always recommends booking mold removal in Mississauga sooner rather than later.
Why Hire a Professional Mold Removal Company in Mississauga
Like any living thing, mold wants to survive and has evolved to grow in hard-to-reach or hidden areas. You may see a small patch of mold growth or nothing at all, which can make identification and treatment difficult. Professional mold inspection in Toronto and the GTA will identify visible and hidden mold growth in your home and help you create a plan to safely and effectively remove it without exposing you and your family to dangerous mycotoxins.
Four Seasons Insulation Can Help!
If you're concerned about mold growth in your home, mold testing can help give you peace of mind and root out any hidden infestations. Mold reproduces using airborne spores, making it difficult to contain to one room or area of the home since spores will hitch a free ride on clothes, pets, shoes, or other objects. Once it begins to spread, mold's adverse health effects become more powerful, and the damage becomes more extensive — a headache and expense no homeowner wants or needs.To learn more about our mold removal services in Mississauga and the GTA, get in touch with the Four Seasons team online or by phone.