Reasons to Consider Replacing Attic Insulation
Posted in Attic Insulation, on January 06, 2021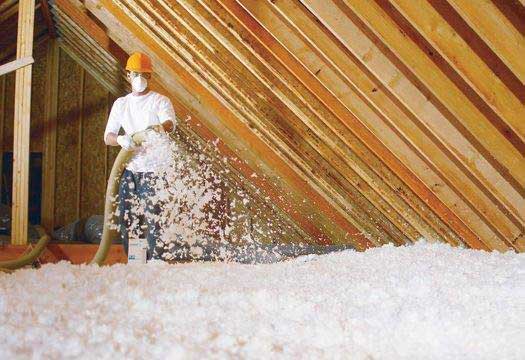 At some point or another, attic insulation loses its original performance value. Meaning that the material will need to be replaced. What's important is to assess the conditions present in the attic, and determine which deficiencies must be addressed and then remedied.
In many homes, existing insulation may simply be old and deteriorating. It's also possible that the original installation was poorly performed. Finally, there may be bigger issues at hand, such as animal contamination, mold infiltration, and even banned materials like asbestos.
Homeowners replacing attic insulation in Mississauga should go with a professional approach right from the start. This would include an extensive assessment of the attic, recommendations for repairs and retrofits, and options for installing new product (everything to code).
Effective insulation, especially in the attic and roof, should provide indoor comfort in addition to energy efficiency. To achieve the best long-term outcomes, professional insulation contractors recommend installing a complete "system" – including a high-quality insulation product; effective air-leakage sealing; and suitable air ventilation throughout the space.
Effectively Sealing Air Leakage
Air leakage in the attic will compromise the thermal performance of installed insulation. This may require some upgrades to the insulation, but will certainly require effective air sealing. Stopping air leakage will prevent energy loss and allow for more balanced temperatures throughout the home. Left unattended, air leakage counteracts insulation performance.
Infestation by Animals or Mold
Attic insulation can quickly deteriorate when squirrels, raccoons, or mice infiltrate into space. Worse still, a mold infestation could affect the insulation and even cause structural damage. In these situations, insulation may well need replacement, but only after repairs have been made. Here again, effective sealing will prevent any occurrence in the future.
Leaking Roof / Water Damage
It's easy for a leaking roof to go unnoticed until there are obvious signs of water damage. There may be structural damage; there may be mold growth, and there may be noticeable damage to the insulation. In most cases, water-damaged insulation must be replaced – but more importantly, the source and extent of the water damage must be properly repaired.
Deteriorating Attic Insulation
When attic insulation deteriorates over time, exterior walls may be cold in winter, temperatures inside the home may be inconsistent, and summer heat may be unbearable. These are all signs that the insulation requires upgrading or complete replacement. Simply put, when insulation isn't performing, indoor comfort and energy efficiency are both compromised.
Four Seasons Insulation Installs Attic Insulation in Mississauga and the GTA
Homeowners installing insulation in Mississauga can count on the professionals at Four Seasons Insulation for quality products and installations. Our installers will recommend all the necessary upgrades and retrofits, with the aim of delivering the maximum in-home energy efficiency.
In addition to installing home insulation in Mississauga, Four Seasons Insulation also provides services in Toronto, Vaughan, and Brampton. Find out more about attic insulation in Mississauga by calling 416-727-4181 or visiting our company website at www.4seasonsinsulation.ca.