Professional Insulation Removal Services in Oakville
Insulation is an investment in your home. When it's time to upgrade your insulation, trust Four Seasons Insulation for the best products and workmanship.
The home insulation experts at Four Seasons Home Insulation offer some of the best insulation removal services in Oakville. Whether you're a homeowner, renovator, or renovation company, we will make sure you get the highest quality insulation removal in Oakville. You can expect high-quality service and top-notch products every time. We are experts in removing all types of insulation using state-of-the-art tools and techniques. You can count on us for all your insulation removal needs! Call today for a free estimate.
High-quality Insulation Removal Services In Oakville
Keep your home comfortable all year long by ensuring your insulation is in good shape. If your insulation is in poor condition, it can significantly impact the comfort of your home. In addition, it can also lead to higher energy bills. That's why it's essential to ensure that your insulation is in good shape and properly installed.
Primary Reason For Insulation Removal In Oakville
Home insulation is one of the best ways to improve your home's energy efficiency. But it gets messy and quickly becomes an eyesore when you:
Need to remove old, damaged, or deteriorating insulation that's making your home less comfortable and energy-efficient
Want to have insulation removed before renovations or between tenants
Want to prepare your home for a new addition, like a deck or gazebo
Too Much Insulation Can Lead To Mold Growth
There is actually too much insulation material in some homes in Oakville. When you have an access amount of insulation, it can compromise the ventilation in your home and increase the chances of a mold outbreak occurring. Walls with too much insulation have an increased risk of having moisture build-up inside them. This can lead to mold growth. Thus, it's recommended to have your walls checked and repaired by a professional if you decide not to install wall insulation.
One of the most effective ways of dealing with mold is through attic insulation removal in Oakville. This helps remove any moisture trapped within the walls and stops potential mold growth.
Damaged Insulation May Be Dangerous
Old insulation that is deteriorating is another reason to invest in insulation removal in Oakville. Roaches, mice, and bed bugs are some of the most common pests in homes with damaged insulation. Getting a professional to remove old insulation in Oakville can help rid your house of these invading creatures once and for all. Water damage or smoke damage may also cause damage to your insulation.
Insulation removal Oakville services from a professional insulation company in Oakville, like Four Seasons, can help you do away with any damaged insulation that is currently in place in your house and install new insulation so that you can start seeing benefits right away.
When To Call For Insulation Removal Services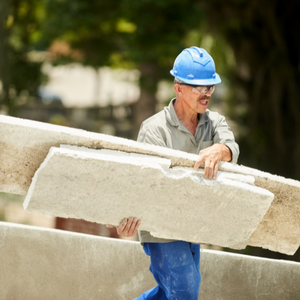 If you're living in a home that's older than 20 years and have experienced any of the following symptoms, it may be time to call a professional for an inspection:
Condensation on windows
Warmer upper floors and cooler lower floors
Inability to 'hold' heat or cool in your home
Frequent mold and mildew problems in your basement or crawl space
High energy bills (heating and cooling)
No matter the season, keeping your home is comfortable is the key to staying healthy inside. That's why it's so important to schedule insulation maintenance every 3-5 years. If you have questions about how much insulation you need, give us a call! We can check your home's insulation levels and remove any that is damaged. You can even ask what other insulation options are available - depending on your home, we may recommend spray foam or blown-in insulation.
We also offer insulation installation services and a variety of other services, including mold inspection & removal and air sealing (which has been proven to reduce drafts).
Why Should You Get Insulation Removal Services? And, Why Should You Work With Us?
Nowadays, it's a simple fact that most homeowners in Oakville want their homes to be more energy-efficient. And we get it; insulation is an essential part of any way you can save on energy bills. Adequate insulation installation is one of the best things you can do for your home. Contact the insulation contractors at Four Seasons Insulation today if you need old insulation removal services in Oakville.